When you need an attorney, the lawyers at Bryan, diStefano & Mattingley are available to advocate on your behalf, so you don't need to face the legal system alone. If you or your property have been injured, you are facing criminal charges or you are involved in a family law issue, put our experience, compassion and expertise to work for you.

Bryan, diStefano & Mattingley, PLLP, is a Kalispell, Montana-based law firm, representing individual Montanans in the areas of personal injury and civil litigation, bankruptcy law, criminal defense and consumer protection. We use a client-centered team approach to help solve your legal problem.

Our firm represents individuals in all courts across Northwest Montana, as well as in Federal District Court and across the State of Montana. We take pride in our commitment to personal service and excellent results for our clients.


Latest News
16
Feb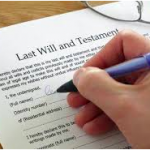 It is neither morbid, nor pessimistic to plan for what happens at the end of your life.  Having an estate plan is extremely beneficial and helpful to those you love.  Even if you don't think...
Testimonials
We hired Francesca after the birth of our second child. We don't have a large estate, but wanted to make sure we had a guardian for our children and that they were taken care of. Francesca helped us sort through the issues to create an estate plan that put our minds at ease.
I can confidently recommend the firm Bryan, diStefano & Mattingley, PLLP for any legal service anyone may need.  I recently engaged this firm to resolve a problem having a short time line ahead of a holiday weekend.  David Mattingley took on the problem and brought it to a successful resolution.  The service from this firm was very professional and friendly and I will utilize them for all of my future legal needs.
After my car accident, I was walking alone through a storm of doctors and insurance companies. As the storm grew stronger and I grew weaker, I saw a ray of sunlight peeking through the clouds. That sunlight was Jason Bryan. Together we walked through the storm toward home.